Rozelle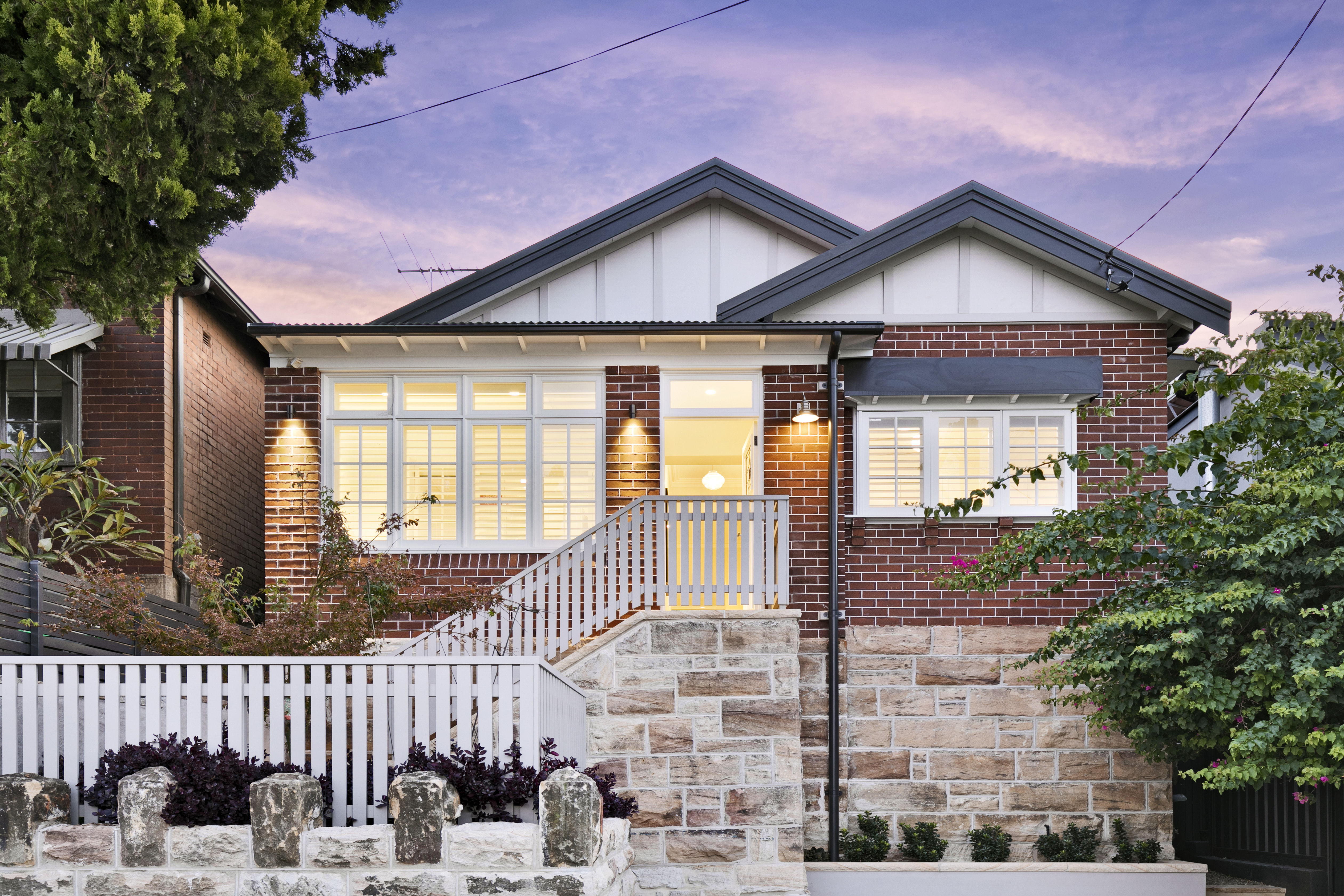 Location within the picturesque inner west Sydney suburb of Rozelle, the existing run-down workmans cottage was transformed into a 2 storey, 4 bedroom family home.
The project encompasses a series of juxtaposing features between the delicate detail of the heritage fascade and the contemporary colourbond and light face brickwork of the new extension. Restoring the original ornate features and high ceilings of the front bedrooms as well as the tuck-pointing of the original sandstone footings, you enter the house with its enclosed balcony and newly designed lead light front door. This exemplifies the breadth of Nexgens design and construction team to accomplish technical heritage restorations as well as ultra-modern architectural and structurally challenging homes.
The hub of the home is to the rear of the new extension offering a kitchen and living space. Set down from the existing house level to maximise volume whilst staying within the heritage outlay height limitation, with access passing by the cantilevered stair, the space is illuminated by natural light achieved through a face of bifold doors leading to the courtyard and numerous skylights.
The kitchen was designed with family gatherings in mind, with vast dimensions of the stone benchtop and its waterfall edge becoming the focus of the space. The polyurethane joinery conceals ample storage with deep drawers - the kitchen design achieving maximal flow as a workspace.
The Nexgen Interiors, lighting and colour design service assisted the clients to achieve a holistic union between the old and the new through the selection of paint, flooring, fittings, finishes and hard and soft furnishings. LED task and mood lighting complements the features in the kitchen including the marble splashback repeated in the two bathrooms.
The second floor addition was designed to capitalise on the Sydney city skyline view with double-glazed horizontal Anetta view windows and a brand new roof to withstand the aging of time. No stone was left unturned during this renovation.