Roseville Chase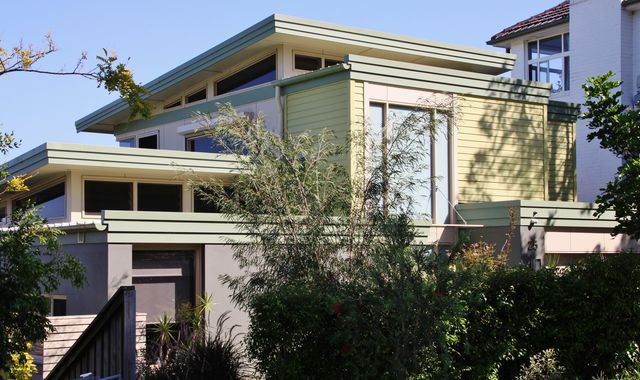 This is an ultra-modern compact three-bedroom family home with clean lines that open out to the glorious valley views while maintaining privacy within. This striking home is entirely constructed of renewable materials. Nexgen's consultative approach enabled the character of the owner to shine and organically develop throughout the project construction.
The form of the house is excavated from a very simple shape, thereby reducing the surface area-to-volume ratio as much as possible. Instead of rambling, the home is comprised of three stacked floor plates, the lowest of which is settled into the slope and sheltered by the earth, further reducing the amount of surface and giving an impression from the street of a much smaller home.
This demonstrates Nexgen's ability manage a range of architectural styles from restorations as above through to ultra-modern.
"We find Ward and his team of tradesmen easy to communicate and work with on site, reliable, trustworthy and approachable in dealing with alternations to the project.
Ward's hand on experience enables him to make valuable suggestions and recommendations for improvements to design and construction methods. Whilst in our house, Ward is very considerate to our family's needs ensuring that the construction area is always kept clean and safe. We have worked with Ward on a variety of projects including commercial and have no hesitation in recommending him.
Tim & Chrissy Heyward