Macmasters Beach House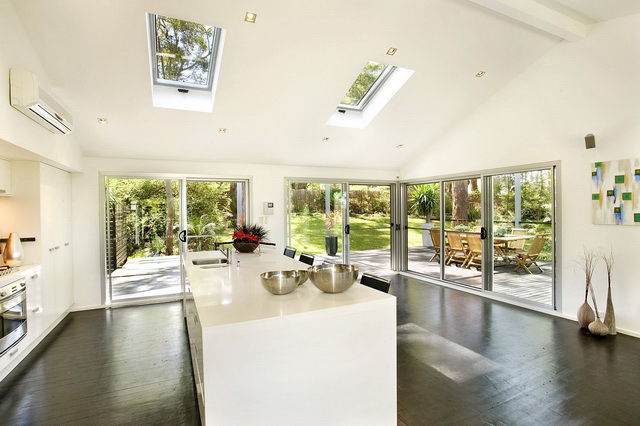 Macmasters beach house situated on the Central Coast, NSW was a renovation of the original 1970s beach house. Nexgen Constructions was engaged on a design and construct basis to greatly expand the living areas internally, to flow out into the external living space. This was provided by an expansive, open wrap around deck with large stacking sliding doors and floor to ceiling glass walls.
The light –weight materials were cleverly combined to offer durability, cost savings and energy efficiency.